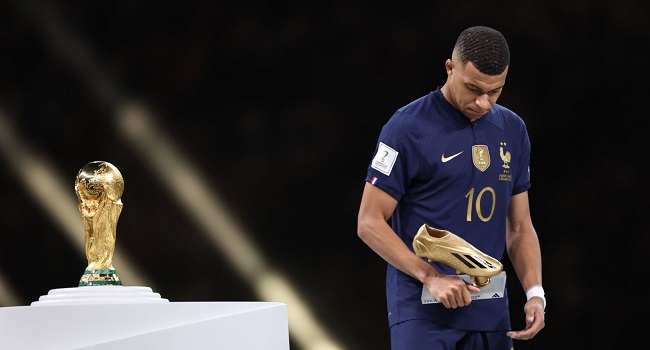 According to reports, Real Madrid is willing to spend an absurd €1 billion to sign Kylian Mbappe from Paris Saint-Germain.
After being the first player to score a hat-trick in the final in 56 years, Mbappe, who is only 24 years old, won the Golden Boot award at the 2022 World Cup.
In addition to his four goals during the 2018 World Cup for France, he scored eight goals overall during the campaign.
Mbappe's desire in Real has long been known, and it appeared as though they were going to sign him to a free transfer in the summer of 2021.
In the summer of 2021, they had already made three proposals, the greatest of which was for €200 million.
Kylian Mbappe signed a new two-year deal with Paris Saint-Germain. Gazzetta says the 14-time European champions are willing to pay £877 million over four years.